Back
Salty 100 Mile Race - August 26
August 8, 2022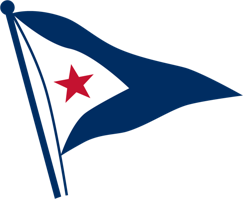 Beverly Yacht Club
Salty 100
Beverly Yacht Club Hosts Salty 100 Mile Race on August 26
Indianapolis has it's 500, and it's 24 hours of Le Mans but for us at the Beverly Yacht Club, it's The Salty 100!
Set your calendar for a start at Centerboard Shoal off Marion on Friday, August 26th. The Salty is a great sailing test of 100 nautical miles. The course is Marion to Quicks Hole, over to the Vineyard and then out to a buoy off Block Island before finishing off Marion.
The race is hosting PHRF, ORR, Multihull and Double-Handed classes. Jon Pope, Race Chair, commits to perfect conditions and, for those on the bow, the water will be warm.
We're excited to build on last year's success of this new event – perfect for boats looking to gear up for next year's Marion to Bermuda Race, or those adventurous types looking to just stretch their legs.
The NOR and Registration links can be found here or for more info contact Jon Pope at jedpope@me.com