Back
EYC: Two Important Education Events for Power and Sail for your members April 8th and June 10th
March 13, 2023
From the EYC:

The Sailing Committee is pleased to invite you member to join us for two important Navigation, Weather and Safety Events for which tickets are now available. While geared to sailing, these courses are totally appropriate for power boaters as well. Please make this information available to your members:
Saturday, APRIL 8th - Peter Isler's ABCs of Offshore/Coastal Navigation and Weather Routing Circa 2023
Saturday, JUNE 10th – US-Sailing approved Safety at Sea Hands-on Training Seminar
Course Description #1: APRIL 8
Peter Isler's ABCs of Offshore/Coastal Navigation and Weather Routing Circa 2023
Tickets: $175
Class size limited to 60
Check in 8:45am, session starts promptly at 9:00am & ends 4:30pm
Non-members can sign up here. Use SUBMIT button, and then bottom left BUY NOW button.
Join two time America's Cup winner and world class navigator Peter Isler as he takes you on a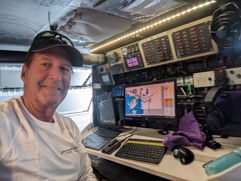 tour through the technology, tools and best practices in the nav station (and on deck) of a modern coastal/offshore boat. This class will introduce and show both cruisers and racers how today's tools and information can help you sail smarter, faster and safer.
Expedition Navigation and Sailing Software will feature heavily in the class - but no prior knowledge or use is necessary. This is an overview class aimed at opening your horizon's no matter what your present skill level is.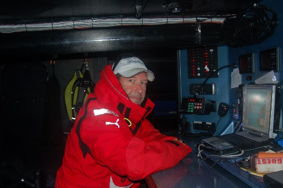 Topics include:
Expedition Navigation & Sailing Software Overview
* navigation
* instruments
* GRIB files
* weather routing
* AIS and more
Marine Weather in 2023
* reading clouds
* understanding the big picture
* outside weather information (radar, satellite & weather apps)
Weather Models
* strengths and limitations
* sources
* best practices
Departure planning & preparation
* historical weather study
* pre departure planning
* picking your best window
Navigator skills & communication
* staying sharp
* sharing the wealth
Peter has won races all over the world. He grew up racing in Long Island Sound and was college sailor of the year at Yale. His college roommates were Steve Benjamin, Stan Honey and Dave Perry.
Peter currently resides in San Diego and helps racing teams as consultant, afterguard and navigator, including cutting edge race boats: "Pyewacket70", "Windquest52" and the 70' Herreshoff designed NY50 "Spartan."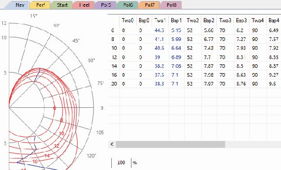 During the Covid break, he teamed up with legendary meteorologist and America's Cup teammate Chris Bedford to form the acclaimed online school: Marine Weather University - part of the Isler Academy. MWU's classes are all online and have helped thousands of sailors better understand the weather.
Course Description #2: US-Sailing approved Safety at Sea Hands-on Training Seminar JUNE 10
Think it won't happen to you? Think again. One of last year's students recued three persons at sea on December 4th 290 miles NE of Bermuda.
Join us for the 2023 US-Sailing approved Safety at Sea Hands-on Training Seminar hosted by the EYC. This practical hands-on seminar will cover life-rafts, flares, fire-fighting, repacking your inflatable PFD, safety, and rescue tips. It is appropriate and recommended for everyone who ventures out on the water as a day tripper, coastal cruiser, or ocean voyager. This is a rain or shine event, so dress appropriately and plan on being outdoors all day.
The seminar will make more sense if the student has taken the online course first, but it is not required. To receive an official US Sailing Coastal or International Offshore certification, participants need to complete the online portion from US Sailing within one year. For those needing a certificate for the 2022 Marblehead to Halifax race, you must complete the international on-line course before June 10th.
Registration
Registration is limited to 90 people.
Non-members can sign up here. EYC members sign up via the club calendar.
Hands-On Course - only $140 (same price as last year)
Hands-On Course PLUS the US Sailing Safety at Sea Certificate - $175
(subject to you separately completing required course work either online or in-person)
Priority for registrations goes to EYC Power and Sail Members and to those participating in the Bermuda and Halifax ocean races who sign up by January 31st.
No refunds will be granted after May 15 unless there's event cancellation.
Questions? Toby Reiley jtreiley@comcast.net or 978-815-2282
Participant Requirements
Bring your PFD and a safety harness fitted to you in full clothing and foul weather gear. Wear full clothing (long pants, shirts, fleece, etc.) plus full foul weather gear, boots or boat shoes, plus your PFD when you are in the pool. No exceptions.
One current handheld flare. You may also bring expired 'out-of-date-flares' which if 'light-able' will pass for your certification and/or for disposal.
One powder or CO2 fire extinguisher of any date as long it indicates pressure on the gauge.
Day of the Seminar
Meet in the Racquets Center adjacent to the drysail area of the Eastern Yacht Club between 7:30 - 7:45am, and be ready to take your seat immediately following morning colors at 08:00:30. Instruction will also occur in the pool and on the rocky beach. The pool is heated, but sea water temps will be in the 50's. Be prepared.
Locker rooms will be available for post pool activities. In a large duffle bag, bring dry clothes and multiple towels. If the temps are below 70 degrees, a hat for warmth is suggested. Make sure you have enough room in your bags to take out your wet gear!
Life rafts will be provided, but if you have an out of date life raft that cannot be repacked we will accept it and dispose of it after use in the practical.
This seminar operates as a 'Clean Regatta', so bring your own coffee and water in reuse-able mugs and bottles. No disposable plastic bottles or coffee cups will be allowed. Water refill stations are available.
A chili and hot dog lunch will be served.